Police confirm body of abducted girl, 9, found in waters off eastern China
On Saturday, police confirmed Zixin's body had been found in waters near Xiangshan county in Ningbo.
The girl's disappearance had caught national attention in China over the past week.
Zixin had been left in the care of her elderly grandparents at the family home because her parents had separated, with her father living in Tianjin and her mother in Guangdong, City Express reported earlier.
The girl's 36-year-old father, Zhang Jun, had appealed to the public to help find his daughter.
He told the newspaper that a couple surnamed Xie and Liang, aged 42 and 46, from Huazhou in Guangdong, had rented a flat in their family home on June 20, paying 500 yuan for a one-month lease.
But he said they then persuaded the girl's grandparents to let them take her to a wedding in Shanghai to be a flower girl on July 4.
Zhang told the newspaper he had no knowledge of this until after his daughter was taken and he then contacted the couple over social network WeChat.
They replied to his messages and sent a video of Zixin playing by the seaside and a photo of a train ticket they said was for her return journey on July 6.
He reported the case to police on Monday after losing contact with Xie and Liang on Sunday and discovering the ticket had been cancelled.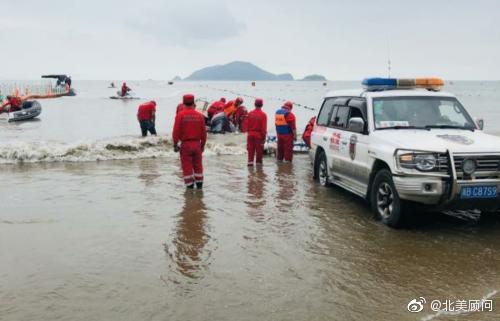 It was not known why the couple had moved to the rural area outside Hangzhou, or why they abducted the girl. They are not believed to have had any connection to the family before they moved into the flat.
Surveillance camera footage showed the couple had taken the girl all the way to Shantou, on the eastern coast of Guangdong, and Fujian province, before returning to Zhejiang.
She was seen with them on a street in Xiangshan county of Ningbo on Sunday, but hours later the girl was no longer with them.
Police said the couple's bodies were then found, with their clothing tied together, in a lake in another county in Ningbo. Officers focused the search for Zixin on the Xiangshan county coastal area after her identity card was found there.
If you, or someone you know, are having suicidal thoughts, help is available. For Hong Kong, dial +852 2896 0000 for The Samaritans or +852 2382 0000 for Suicide Prevention Services. In the US, call The National Suicide Prevention Lifeline on +1 800 273 8255. For a list of other nations' helplines, see this page
HELPLINES
Samaritans of Singapore (SOS): 1800-2214444
Singapore Association for Mental Health: 1800-2837019
Sage Counselling Centre: 1800-5555555
Care Corner Mandarin Counselling: 1800-3535800
This article was first published in South China Morning Post.
news POST
Purchase this article for republication.